I had plans to join the
YA Superlatives Blogfes
t this year, but I didn't make it. Fingers crossed for next year. That hasn't stopped me from hopping from blog to blog, seeing what books other voracious readers have enjoyed in 2014. These are the books I discovered:
A THOUSAND PIECES OF YOU by Claudia Gray
When eighteen-year-old Marguerite Caine's father is killed, she must leap into different dimensions and versions
of
herself to catch her father's killer and avenge his murder
A MAD, WICKED FOLLY by
Sharon Biggs Waller
In 1909 London, as the world of debutante balls and high society obligations closes in around her, seventeen-year-old Victoria must figure out just how much is she willing to sacrifice to pursue her dream of becoming an artist.
REVOLUTION
by
Jennifer Donnelly
An angry, grieving seventeen-year-old musician facing expulsion from her prestigious Brooklyn private school travels to Paris to complete a school assignment and uncovers a diary written during the French revolution by a young actress attempting to help a tortured, imprisoned little boy--Louis Charles, the lost king of France.
Quiet Emily's sociable and daring best friend, Sloane, has disappeared leaving nothing but a random list of bizarre tasks for her to complete, but with unexpected help from popular classmate Frank Porter, Emily gives them a try.
An aristocratic girl who is a member of a warmongering and enslaving empire purchases a slave, an act that sets in motion a rebellion that might overthrow her world as well as her heart.
Lara Jean writes love letters

to all the boys she has loved

and then hides them in a hatbox until one day those letters are accidentally sent.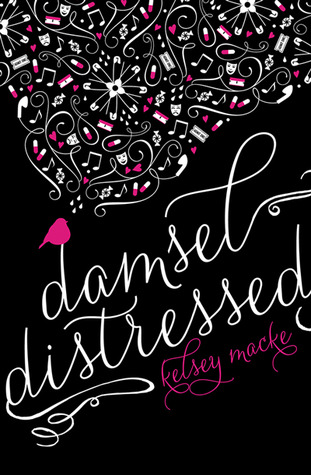 Damsel Distressed by Kelsey Macke
While Imogen is enjoying her moment in the spotlight after the high school musical, the journal pages containing her darkest thoughts get put on display. Now, Imogen must resign herself to be crushed under the ever-increasing weight of her pain, or finally accept the starring role in her own life story.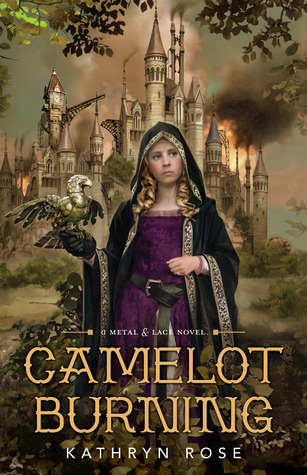 Eighteen-year-old Vivienne, lady-in-waiting to the future queen Guinevere, is secretly apprenticed to Merlin the magician and helps him try to create a steam-powered metal beast to defeat Morgan La Fey, King Arthur's sorceress sister, when she declares war on
Camelot
.